Orange Cat Names – 150+ Colorful Ideas
Published:
Last updated:
by Jessi Larson
Are you trying to find a name for your orange cat? Then, get ready for 150+ orange cat names that are cute and colorful.
Several cats sport this bright-colored coat, including the Tabby, Kurilian Bobtail, Chausie, Exotic Shorthair, and more.
If you're lucky enough to welcome an orange cat into your home, you should consider orange cat names that celebrate their colorful coat.
Our list features 150+ names perfect for orange cats. So read on for the ultimate inspiration.
Top Orange Cat Names
Let's first start with some of the top orange cat names out there.
These names recognize your cat's most notable trait: its fiery fur. Cute and colorful, we think you'll love these ideas:
Amber
Auburn
Autumn
Blaze
Cheetah
Copper
Coral
Crimson
Ember
Firefox
Flame
Flare
Fox
Foxy
Ginger
Goldie
Jupiter
Lantana
Marigold
Monarch
Penny
Persimmon
Poppy
Pumpkin
Red
Rosy
Rusty
Sandy
Scarlet
Sunny
Sunshine
Tiger
Tigress
Tiger Lily
Famous Orange Cats
Another great place to draw inspiration is by looking at the names of famous orange cats.
Orange cats have appeared in popular TV shows, movies, cartoons, and books, and their names are perfect for a new ginger feline.
You'll undoubtedly recognize many of these names and might even find a favorite for your new furbaby.
Aslan – This lion is the main character of C. S. Lewis's The Chronicles of Narnia series.
Azrael – The cat from the Smurfs.
Chester – Chester the Cheetah is the official mascot of Cheeto snacks.
Crookshanks – The magical ginger cat owned by Hermione Granger in the Harry Potter series.
Dinah – In Alice in Wonderland, Alice has a golden cat named Dinah.
Garfield – No list of ginger cat names is complete without Garfield, the famed lazy orange cat.
Goose – from Captain Marvel.
Heathcliff – Like Garfield, another popular orange cat from the '80s.
Hobbes – The orange cat from the Calvin and Hobbes comic strip.
Morris – From teh 9Lives cat food commercials.
Nala – Nala, the name of the female feline in The Lion King, is one of the most popular names for girl cats.
Oliver – This ginger cat was the main character in Disney's 1988 animated film Oliver & Company.
Puss in Boots – The adorable cat from Shrek.
Rajah – You can't forget about Prince Jasmine's large orange cat in Aladdin.
Riff-Raff – From Heathcliff and the Catillac Cats
Shere Kahn – The bengal cat/protagonist from The Jungle Book.
Simba – Of course, we have to include Simba, the orange lion from The Lion King.
Stimpy – As in the orange dimwitted cat from Ren & Stimpy.
Tigger – A bouncing orange cat from the Winnie the Pooh series.
Thomas O'Malley – The smooth-talking orangish-red cat from Aristocats, the 1970 Disney animated film.
Toulouse – The orange-colored kitten in Aristocats.
Tony the Tiger – The mascot of Kellogg's Frosted Flakes.
Ulysses – From the film Inside Llewyn Davis.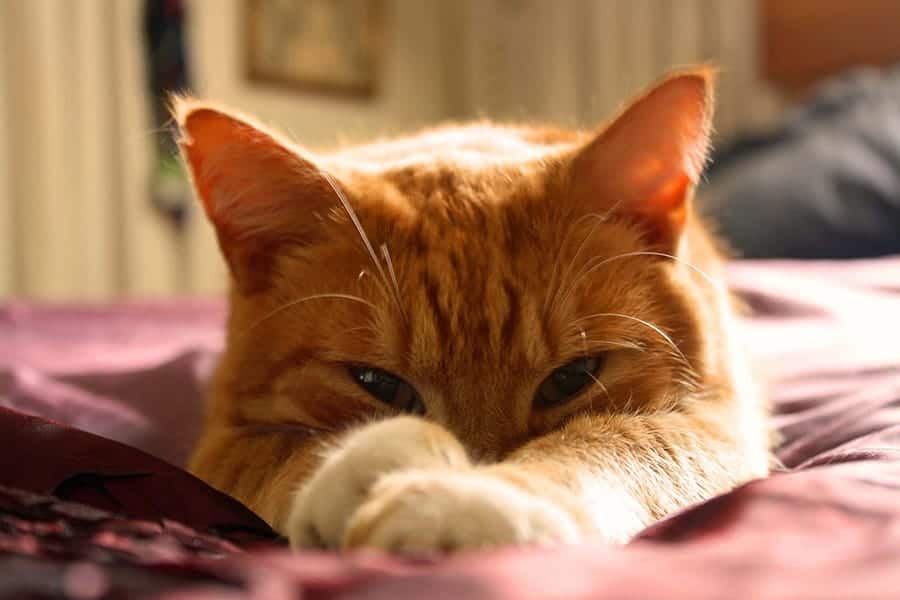 Orange Cat Names Inspired By Characters and Famous Figures
Another idea is to draw inspiration from characters and famous figures.
These names are fabulous for orange-furred felines, from colorful cats to cute orange characters to real-life redheads.
Annie – As in Little Orphan Annie, the famous redhead.
Archie – Named after Archie Andrews, the red-headed star of the Archie comic strip.
Ariel – The main character of The Little Mermaid.
Beaker – One of the secondary stars of The Muppet Show, Beaker is the hapless, orange-haired assistant to Dr. Bunsen Honeyde.
Carrot Top – How funny would it be to name your orange cat after the crazy orange-haired comedian?
Charmander – The adorable Pokemon character was known for its bright orange skin. It later evolved into Charizard and Charmeleon, two other great orange cat names.
Chuck Norris – Um, how hilarious would it be to name your orange cat after the red-haired tough guy?
Chucky – A little bit dark, but you could name your orange cat after the demonic doll.
Conan O'Brien – The late night talk show host is instantly recognizable for his bright orange hair.
Daphne – A heroine of Scooby Doo, Daphne sports some pretty gorgeous orange locks.
Ed Sheeran – A list of famous redheads must include this ginger singer.
Ernie – As in the popular Sesame Street character.
Fiona – Princess Fiona from the Shrek series stands out for her flaming orange/red hair.
Gillian – Gillian Anderson star of the X-Files TV series.
Ginger Spice – Every '90s kid remembers Geri Halliwell, also known as Ginger Spice.
Griffin – Kathy Griffin the red-headed comedian and actress.
Isla – Isla Fisher, actress from Wedding Crashers.
Kenny – Kenny on South Park is always wearing an orange suit.
Lois – The mom on Family Guy also has orange hair.
Lucille Ball – A pioneering actress and comedian, Lucille Ball was a feisty ginger.
Merida – The main character of Disney's film Brave possesses some lovely orange locks.
Molly Ringwald – We can't forget the popular red-headed actress of the '80s.
Nemo – Everyone loves the orange fish from Finding Nemo.
Opie – Opie was a sweet red-headed boy with freckles in The Andy Griffith Show.
Pebbles – The red-haired daughter of Fred and Wilma Flintstone.
Pepper Ann – The red-headed main character of the late '90s Disney cartoon.
Peter Pan – The red-headed boy who never grew up.
Pippi Longstocking – The protagonist in the eponymous series of children's book.
Prince Harry – A list of orange cat names has to include the world's most beloved ginger!
Ron Weasley – The beloved redheaded character in the Harry Potter series.
Vincent Van Gogh – The famous impressionist painter was a redhead.
Winnie – As in Winnie the Pooh.
Orange Cat Names Inspired By Food
You can also draw inspiration from orange-colored foods.
There are tons of fruits, spices, drinks, desserts, and other foods with orange coloring when you think about it.
Why not give your cat a fun-food-inspired name? It's a unique approach to orange cat names.
Alani – Hawaiian for orange tree
Apricot
Apricat
Bell Pepper
Buttercup
Butterscotch
Caramel
Carrot
Cayenne
Chai
Cheddar
Cheeto
Chili
Cinnamon
Citrus
Clementine
Clove
Curry
Dorito
Fanta
Frito
Ginger
Gouda
Honey
Julius (Orange Julius)
Kumquat
Macaroni
Mai Tai
Mango
Marmalade
Mimosa
Nacho
Nectar
Nectarine
Nutmeg
OJ
Papaya
Paella
Paprika
Peach
Peaches
Persimmon
Saffron
Sangria
Sherbert
Sunkist
Sweet Potato
Tangerine
Tabasco
Orange in Other Languages
And finally, we've rounded up the pronunciation of orange in other languages – a cultural approach to orange cat names.
Arancia (Italian)
Daidaiiro (Japanese)
Dalandan (Filipino)
Karaka (Maori)
Katom (Hebrew)
Komala (Bengali)
Naranja (Spanish)
Oranssi (Finnish)
Oren (Welsh)
Portokáli (Greek)
We should note that orange is the same in German and French. So you technically could name your cat "Orange" and say it's French. We won't tell.
Conclusion: Orange Cat Names
An orange cat is guaranteed to add a burst of color, cuteness, and fun to your life. There's no better way to recognize their unique coloring than with one of these awesome orange cat names.
And if you have a cat that's orange and mixed with other colors, you could also check out these Tortoiseshell cat names or Calico cat names.
They're cute, unique, and perfectly suited for a cat with these colors.
More orange cat name ideas
If you have ideas for orange cat names, let us know! Leave us a comment below. We love hearing from readers and use your ideas to keep our website fresh.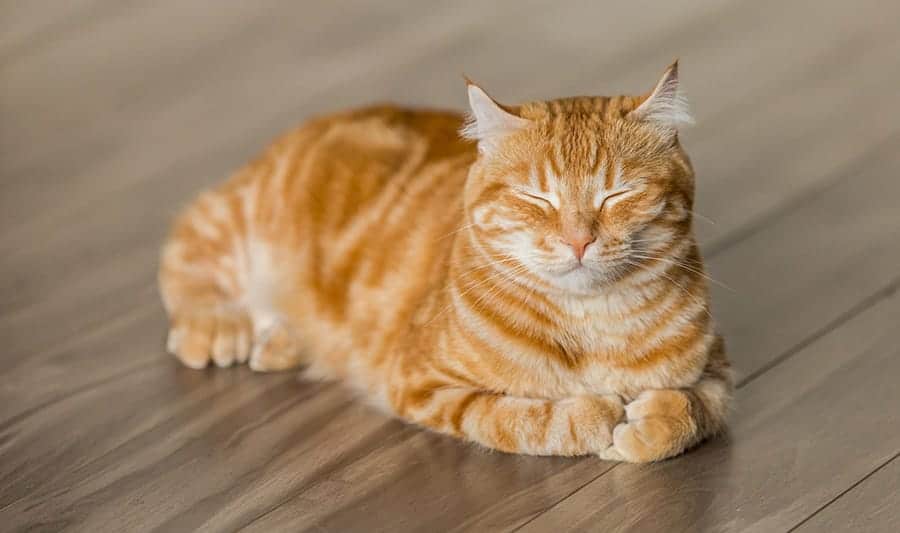 More Cat Name Ideas
Don't fret if you've looked through the list and think you're better off with a more traditional name. We've got plenty of other ideas.
And by plenty, we mean thousands. Try our online cat name generator and sort by your favorite styles and themes to get started.
It allows you to sort by your favorite styles and themes to find the perfect name quickly. Voila!
Since Find Cat Names launched in 2014, our site has provided thousands of great names for new furbabies and helps over 6 million new cat owners every year.
With these stats, we're confident you'll find the name for your cat on our site.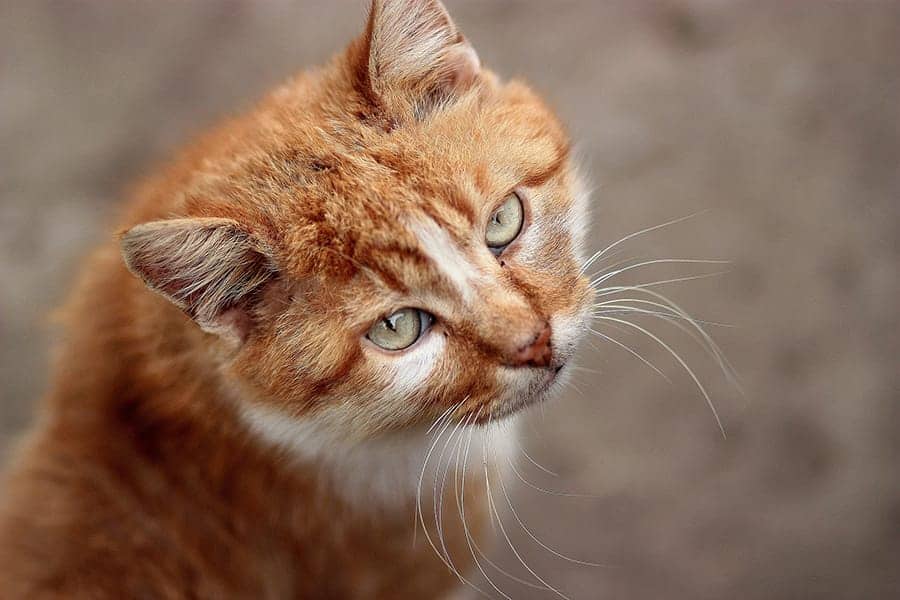 How Do You Pick The Right Name?
How do you know if you've chosen the right name for your cat?
After years of helping new kitten owners find the perfect name, here are some quick things to consider:
Is it easy to say?
Does it fit your cat?
Say it out loud.
And finally, trust your gut.
How to Teach Your Cat Its Name