75 Tough Boy Cat Names
Last updated:
by Jessi Larson
Even though cats are small in size, some of them are downright tough. My uncle has had a number of cats that look and act incredibly tough, despite being animals small in stature. I must admit, even though they're a fraction of my size, these cats can be intimating!
For cats like that, you may need a tough name to go along with the attitude. In this post, we'll focus on 75 awesome options for tough boy cat names.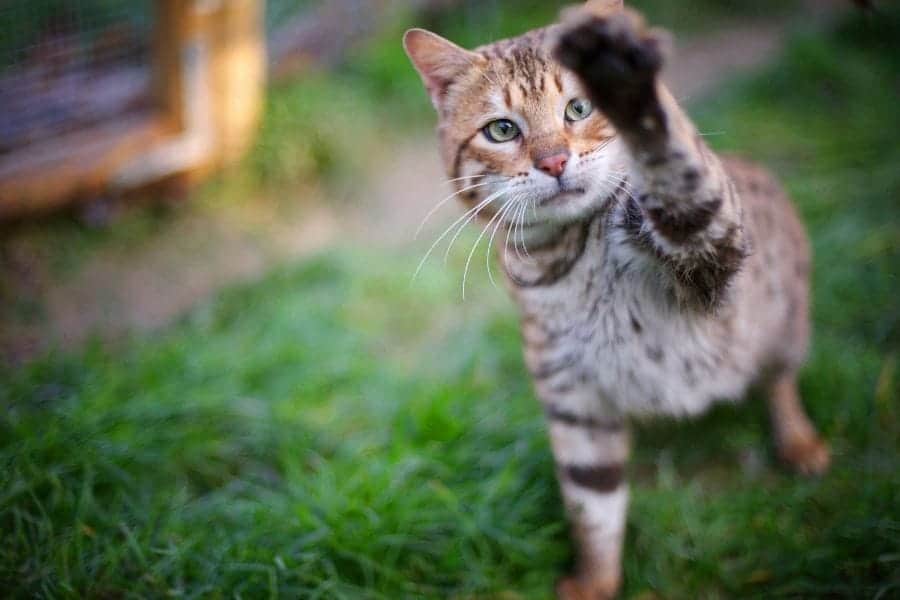 You can also give a tough name to your boy cat in an ironic sense, say if he's small in size or a very gentle spirit. My brother had a tiny, playful cat that he named Gus. It was quite a strong name for a little fellow but fit him perfectly.
Here's some inspiration to find an awesome tough boy cat names:
Admiral
Avalanche
Axel
Bandit
Bane
Blaze
Blitz
Bolt
Bronx
Bruiser
Bruno
Brutus
Buck
Bugsy
Butch
Buzz
Captain
Champ
Chief
Crash
Czar
Dagger
Diesel
Dozer
Duke
Echo
Escobar
Goliath
Governor
Gunner
Harley
Hawkeye
Hercules
Hulk
Hunter
Indiana (Indy)
Jax
Jeckyll
Jonesy
Khan
Killa
Kong
Lucifer
Mack (Mac)
Maverick
Maximus
Montana
Moose
Nero
Pistol
Pyro
Quixote
Rambo
Ranger
Rebel
Remington
Rex
Rocky
Rogue
Ryder
Sable
Samson
Sarge
Spike
Tank
T-bone
Thor
Tiberius
Tiger
Trapper
Trooper
Tugg
Tyson
Ulysses
Vinnie
If you're looking for even more tough boy cat names, try our online name generator for other options. Happy searching!
How to Teach Your Cat Its Name