Flower Cat Names – 75+ Amazing Ideas
Last updated:
by Jessi Larson
So you just got a new cat, and you're looking for a great name? Flower cat names are a gorgeous and graceful option to consider.
Flowers represent one of the most beautiful aspects of our world. They add such color and charm to our landscapes.
Without a doubt, there are many reasons to like flower cat names.
Maybe you're a huge fan of gardening and want to showcase your passion. Or you love flowers and enjoy adding them to your home.
Or perhaps you have a charming kitten who needs a sweet name that fits their stunning stature.
Whatever the reason, we have 50+ cat flower names that provide excellent inspiration for your new feline friend.
And if you want to explore other adjacent names, this list includes 25 nature cat names as well.
Flower names for cats tend to skew a bit female. But that doesn't mean there aren't excellent nature cat names for the boys!
Read on for flower and nature cat names you'll adore.
Popular Flower Names for Cats
Experts estimate there are about 400,000 species of flowers in the world today. That's nearly half a million types of flowers – a whopping figure!
Even though such a vast number of flowers exist, some are much more well known than others.
To kick off our list of flower cat names, let's look at the most popular options first.
They are beautiful, friendly, and a bit more recognizable than other flower names for cats.
Buttercup
Daisy
Iris
Jasmine
Lily
Petunia
Poppy
Rose
Violet
More Flower Names for Cats
Are Daisy and Lily too common for you? Don't fret! We've got 40+ more flower names for cats that are unique and different.
Check out these names and see if any are suitable for your feline.
These unique flower cat names are a fantastic choice for so many reasons.
To start, they reflect an amazing part of nature and sound beautiful and unique.
You could choose a name based on a flower you have at your home. Or one you've always loved whenever you saw it in a garden or nature.
And best of all, it's almost a guarantee that no one else will have a cat with one of these names.
Amaryllis
Angelica
Angelonia
Aster
Aubrieta
Azalea
Begonia
Bergenia
Celosia
Chrysanthemum
Cleome
Coleus
Cosmos
Crocus
Daffodil
Dahlia
Delphinium
Freesia
Gardenia
Gazania
Geranium
Gladiolus
Heather
Hibiscus
Hosta
Hyacinth
Hydrangea
Jonquil
Kalanchoe
Lavender
Lilac
Magnolia
Marigold
Narcissus
Orchid
Pansy
Periwinkle
Primrose
Poinsettia
Sunflower
Tansy
Torenia
Tulip
Verbena
Zinnia
Nature Cat Names
If you're a nature lover, flower names for cats aren't the only option. You can also explore nature cat names!
Offering an elegant and earthy flare, nature cat names draw inspiration from plants, types of trees, the seasons, animals, and natural elements.
Check out these 25 nature cat names and see if any make sense for the new addition to your home.
Basil
Cedar
Clover
Cricket
Echo
Ember
Everest
Fennel
Fern
Flora
Forrest
Ginger
Herb
Holly
Ivy
Leaf
Luna
Meadow
Rainbow
River
Sage
Summer
Willow
Winter
Wren
Related: our full list of Nature Cat Names
Flower Names for Cats & Nature Cat Names
What do you think of these flower names for cats? Would you pick any of them for your new kitten?
And how about the nature cat names? Do any of them stand out?
Hopefully, you found inspiration in these names. We think they offer a fresh perspective to the old topic of "What should I name my cat?"
And if you have any other ideas, let us know. We love hearing from our readers and use your suggestions to help keep our site fresh.
More Cat Name Ideas
If you're not digging any of the flower cat names on the list, try our online generator and find even more fabulous name options.
It allows you to sort by your favorite styles and themes to find the perfect name quickly. Voila!
Other popular categories include: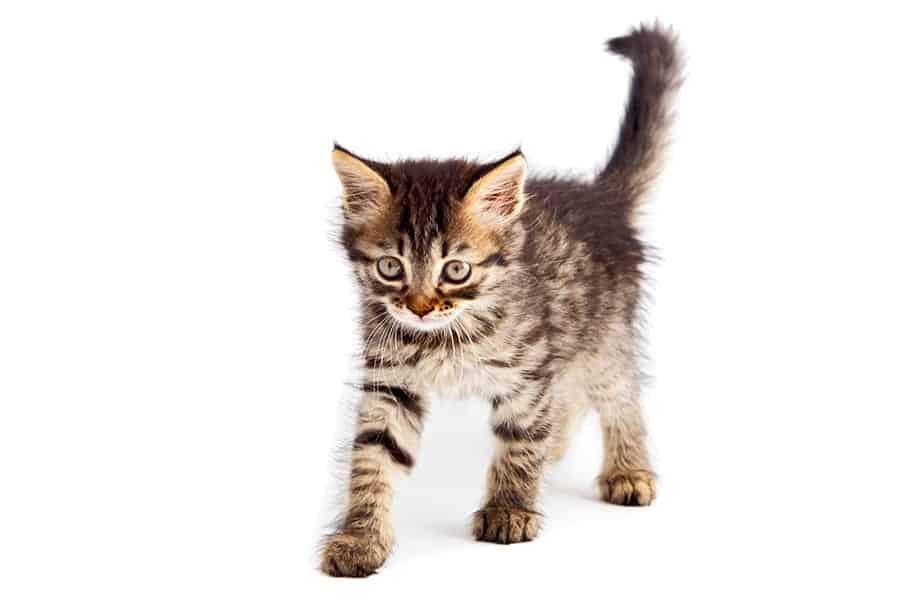 How Do You Pick The Right Name?
Here's an important question: how do you know if you've picked the right name for your cat?
After years of helping new cat owners find the perfect name, here are some tips we've picked up along the way:
Is it easy to say? Some names are great on paper but tough to pronounce in everyday life. Before you become set on a name, make sure it rolls off the tongue because after all, you'll be saying it many times a day once the cat joins your family!

Does it fit your cat? Check to see if the name matches your cat's personality and appearance before committing to a name.

Say it out loud. Can you imagine calling for your cat with this name? If not, then it's not the right choice. Move on and select something more appropriate.

And finally, trust your gut. Ask any new cat owner: when you find the right name, you'll know it!
How to Teach Your Cat Its Name