70+ Ginger Cat Names – Cute, Hilarious Names You'll Love
Published:
Last updated:
by Jessi Larson
What exactly is a ginger cat? Some people may think it's a specific breed, like the Siamese or Bengal Cat. In actuality, ginger refers to the color of the feline. So if you get one of these remarkable creatures, you must consider ginger cat names.
In the United States, people generally call these felines orange-colored cats. However, the color is expressed as ginger in the United Kingdom and several other countries.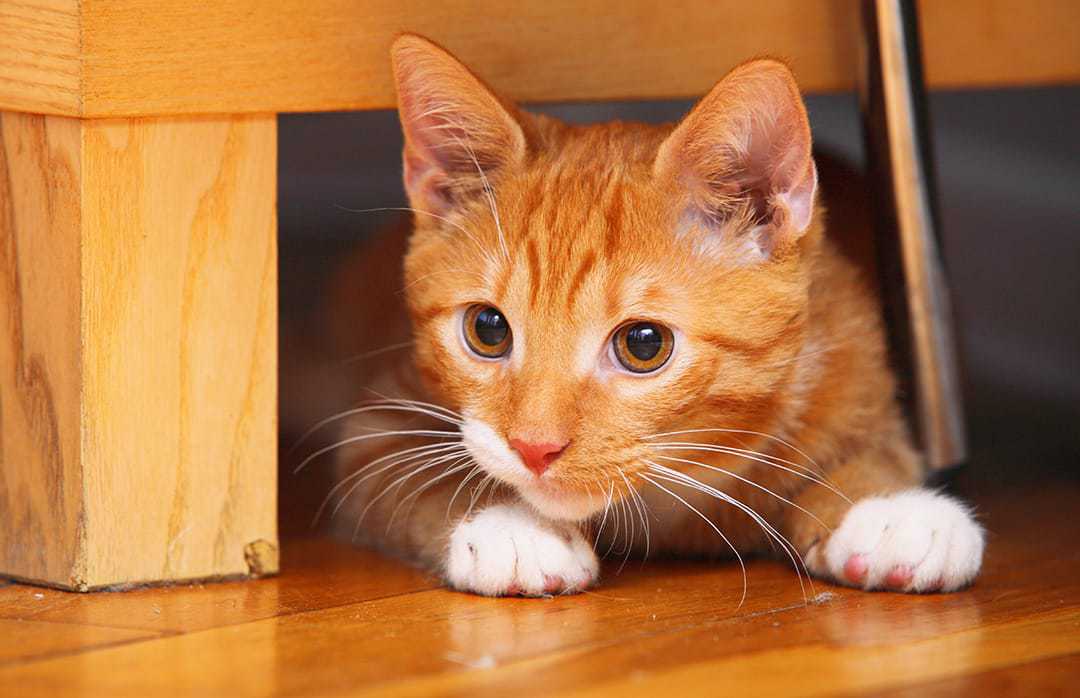 Interestingly, some people claim that ginger cats are friendlier and more approachable. They theorize that white cats are more aloof and black cats are untrustworthy and mysterious. Of course, this is without merit, but it shows how beloved ginger cats are.
If you decide to get a ginger cat, you have to check out these fabulous names below!
Ginger Cat Names
Alani – Hawaiian for orange tree.
Amber – Amber, a fossilized tree resin, has a yellow-ish orange coloring.
Annie – Like Little Orphan Annie, the famous redhead.
Apricot – This sweet fruit has a light orange hue.
Apricat – OK, we can't help but love this punny ginger cat name.
Archie – Named after Archie Andrews, the red-headed star of the Archie comic strip. When it comes to ginger cat names, this is fun and unique.
Aslan – This lion is the main character of C. S. Lewis's The Chronicles of Narnia series.
Autumn – The colors of autumn are full of orange hues.
Beaker – One of the secondary stars of The Muppet Show, Beaker is the hapless, orange-haired assistant to Dr. Bunsen Honeydew.
Buttercup – The buttercup flower has a warm, orangish hue.
Butternut – Named after butternut squash, a light orange vegetable.
Butterscotch – This sweet confection is a super cool option when looking for ginger cat names.
Carrot Top – How funny would it be to name your ginger cat after the crazy red-headed comedian Carrot Top?
Cayenne – This spice is a spicy orange color and makes a perfect name for a ginger cat with attitude.
Cheddar – This popular cheese makes a super fun name!
Cheeto – Or how about the orange-colored snack?
Chester – Chester the Cheetah is the official mascot of Cheeto snacks. Lots of orange here.
Chuck Norris – Um, how hilarious would it be to name your ginger cat after the red-haired tough guy?
Clementine – This small, sweet fruit makes an adorable ginger cat name.
Conan O'Brien – The late night talk show host is easily recognizable for his flaming orange hair.
Copper – This metal is orangish gold in color and makes a cute pet name.
Coral – The color coral is orange with a pinkish tone.
Crookshanks – The magical ginger cat owned by Hermione Granger in the Harry Potter series.
Curry – A popular Indian cuisine, curry has a distinct yellow and orange appearance.
Daphne – A heroine of Scooby Doo, Daphne sports some pretty luscious ginger locks.
Dorito – This cheesy snack food is one of the funniest ginger cat names we found.
Ernie – A popular Sesame Street character, Ernie is orange in color with a sunny personality.
Fanta – The fruit-flavored soft drink brand has over 100 flavors but the orange version is most popular.
Fiona – Princess Fiona from the Shrek series stands out for her flaming orange/red hair.
Garfield – No list of ginger cat names is complete without Garfield, the famed lazy orange cat.
Ginger – Yeah, yeah, this is a given for ginger cat names.
Ginger Spice – Remember Geri Halliwell, also known as Ginger Spice?
Goldie – A cute name for a golden-colored kitty.
Heathcliff – Another popular orange cat from the '80s.
Hobbes – Remember the Calvin and Hobbes comic strip? Hobbes is an orange cat, so you could consider this when naming your ginger cat.
Honey – Honey has a warm, golden color and makes a super sweet cat name.
Kumquat – A tiny orange fruit, Kumquat makes an adorable name!
Lantana – This tropical plant is orange in color.
Lucille Ball – A pioneering actress and comedian, Lucille Ball was a feisty ginger.
Mango – An orange color fruit that makes a fun ginger cat name.
Marigold – The marigold flower is a lovely combination of orange and yellow.
Marmalade – A fruit preserve made from the juice and peel of citrus fruits boiled with sugar and water, Marmalade is most often orange in color. How cute is this name for a ginger kitten?
Merida – The main character of Disney's film Brave possesses some lovely orange locks.
Molly Ringwald – A popular red-headed actress of the '80s.
Nacho – We love this silly name!
Nectarine – Another orange fruit that also makes a cute cat name.
Nemo – The sweet orange fish from Finding Nemo.
Nutmeg – An earthy orange spice.
Oliver – This ginger cat was the main character in Disney's 1988 animated film Oliver & Company.
Opie – From The Andy Griffin Show, Opie was a sweet red-headed boy with freckles.
Orangina – A fun, feminine play on the color orange.
Paprika – A reddish-orange spice with lots of flavor.
Peaches – This might just be our favorite orange fruit on this list of ginger cat names.
Penny – Another thing that's small and a ginger color.
Pepper Ann – The red-headed main character of the late '90s Disney cartoon.
Persimmon – An exotic, orange-colored fruit.
Pippi Longstocking – The protagonist in the eponymous series of children's book.
Prince Harry – A list of ginger cat names has to include the world's most beloved ginger!
Poppy – A beautiful flower and a cute cat name.
Pumpkin – How perfect and adorable is this name?
Ron Weasley – The beloved ginger of the Harry Potter series.
Rusty – A nickname for those with red hair.
Saffron – An exotic orange spice that makes a great ginger cat name.
Sherbet – Ala orange sherbet.
Simba – Of course, we have to include Simba, the orange lion from The Lion King.
Sunny – Sweet, adorable and perfect for a cat that looks like sunshine.
Sunshine – Speaking of sunshine, you could go with the full name.
Sweet Potato – Another thing that's orange and sweet.
Tangerine – The last orange fruit on the list, we promise!
Tiger (Tigress) – This orange cat is just a tiny bit larger. Just a little bit.
Tigger – A bouncing orange cat from the Winnie the Pooh series.
Winnie – Last but not least, we can't forget that Winnie the Pooh is a fellow ginger.
Phew, that's quite a long list of ginger cat names! But, hopefully, it provided you with lots of inspiration for your new kitten. Also, be sure to check out our orange cat names or our calico cat names. And if you have any other ideas, we'd love to hear them.
How to Teach Your Cat Its Name