Top Cat Names of 2020 [Infographic]
Last updated:
by Kyle Larson
The results are in, and it's been quite the year for names from The Lion King! Nala is the number one pick for female cat names, and Simba ranked at the top for male cat names.
The results are determined by the 2.8 million new cat owners who used our site so far this year.
At this time every year, we like to reflect on the most popular cat names here at Find Cat Names and identify any key trends from the past 12 months. It's always interesting to see which names are moving up the charts and why that may be.
Curious to see what other names topped the charts? Check out the lists below.
And if you're more of a visual person, our top cat names infographic is a fun way to take in the name trends.

Top Female Cat Names
Nala
Luna
Abby
Daisy
Bella
Willow
Coco
Addison
Kiwi
Cookie
Cleo
Pixie
Bambi
Biscuit
Angel
Mocha
Buttercup
Olive
Oreo
Dixie
Roxy
Honey
Bell (Belle)
Ava
Maple
Muffin
Hazel
Rose (Rosie)
Millie
Alice
Autumn
Addie
Jinx
Bean
Kiki
Violet
Agatha
Cora
Kit Kat
Cherry
Lola
Opal
Pepper
Amber
Gracie
Cinnamon
Piper
Fifi
Moon
Trixie
Top Male Cat Names
Simba
Milo
Biscuit
Alfie
Archie
Binx
Arlo
Loki
Apollo
Finn
Oreo
Cosmo
Bear
Axel
Felix
Yoshi
A.J.
Blue (Blu)
Atlas
Jasper
Charlie
Coco (Cocoa)
Bandit
Tiger
Caesar (Ceasar)
Angus
Nugget
Orion
Chewie
Bacon
Meeko
Figaro
Blaze
Bailey
Nyx
Gizmo
Atticus
Bowie
Waffles
Monet
Tigger
Kenji
Angel
Archer
Barney
Echo
Leo
Brownie
Banjo
Ziggy
2020 Top Cat Names
Top Female Cat Names
Once again, Nala is at the top of the chart. The name has ranked number the past few years, and it's showing no signs of slowing down, especially with the release of the new version of The Lion King last year.
Bella was once the most popular cat name – as well as a very popular dog name – but has moved down to the number five position.
The biggest surprise in 2020: The name Kiwi made the top 10 list for the first time ever.
Top Male Cat Names
Simba reigned supreme for male names in 2020. This is the fifth year in a row that the name topped the chart.
Although the top name was uneventful, there were quite a few surprises in the top 10.
For the first time in years, Tiger has dropped out of the top names. The same goes for the name Oreo. This made room for a number of newcomers.
Most notably, Archie stayed at the number five position, up from the 12th spot the previous year. This corresponds with Prince Harry and Meghan Markle of the British royal family selecting the name for their son born in May.
Finn also cracked the top 10 for the second time and is becoming a popular name for dogs and babies as well.
The name Binx also shows no sign of stopping. As you may recall, the film Hocus Pocus featured an immortal black cat named Thackery Binx, or Binx for short. The classic movie surged in popularity two years ago thanks to a 25th anniversary blitz, and Binx has become a go-to cat name as a result.
Popular Cat Names by Category
What sets Find Cat Names apart from other cat naming websites is that it sorts names by categories that are relevant to you and your cat. We feel like this is a great way to find names without having to sort through endless A-Z lists.
Year after year, our most popular category is "Cute." After all, cute cats deserve cute names!
"Tough" is also a popular category, especially for boy cats. Many new kitten parents are drawn to strong-sounding names that reflect their kitten's tenacious personality.
Here are the top names in those categories in 2019.
Top Cute Cat Names
Autumn
Opal
Amber
Bailey
Boo
Cleo
Pizie
Angel
Ava
Hazel
Top Tough Cat Names
Raven
Bandit
Shadow
Roxy
Midnight
Jinx
Axel
Freya
Ebony
Lucifer
The top sports cat names come from great athletes (Tiger from golf, Ali from boxing, Babe and Dotty from baseball) as well as general sports-related terms like Archer.
Once again, it looks like cat owners love the idea of naming their furry pals after foods. Food names like Bacon, Buttercup, Biscuit, Kiwi, Waffles and Skittles composed much of the top names list.
Top Sports Cat Names
Moon
Bear
Piper
Ali
Tiger
Bandit
Athena
Fuzzy
Dottie
Blaze
Top Food Cat Names
Oreo
Cookie
Biscuit
Pumpkin
Pepper
Buttercup
Ginger
Mocha
Olive
Honey
Movies and TV shows always provide great inspiration for cat names, and Disney is usually top of mind, hence the reason why Simba and Nala are the most popular names once again.
Those names aside, here are more top cat names inspired by TV shows and movies. As you'll see below, the list included popular cartoon names like Bambi, Casper, Tigger and Barney.
Our geeky cat names are taken from technology and from media that is considered 'geeky'. Geeks are awesome and so are these names!
Top TV/Movie Cat Names
Nala
Ash
Blue
Bambi
Figaro
Milo
Dixie
Belle
Alice
Jinx
Top Geeky Cat Names
Finn
Gizmo
Buffy
Princess
Nebula
Buffy
Xena
Java
Gizmo
Chewie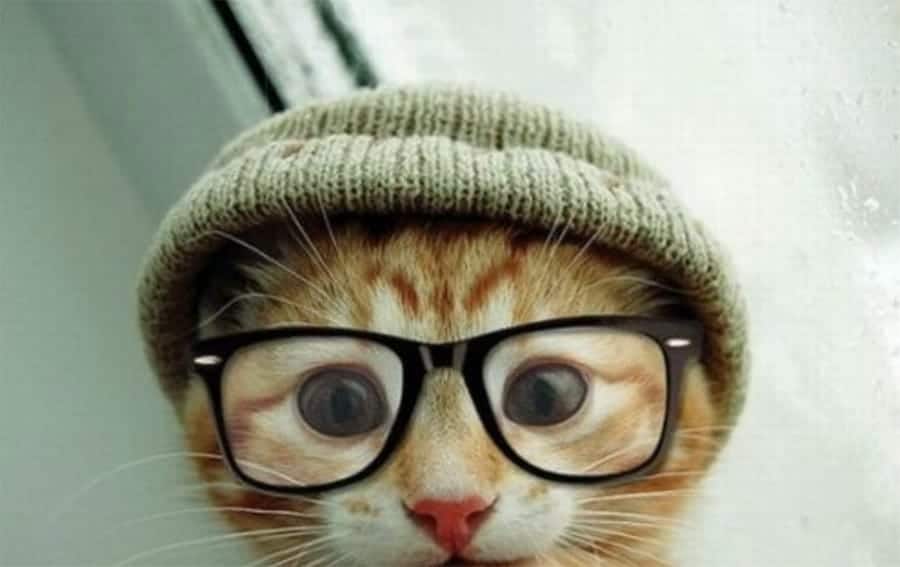 Additional Cat Name Categories
And last but name least, here are a few bonus categories.
For international cat names, we gathered ideas typically not found in the United States. This includes popular foreign names as well as names of people with international fame.
Another great category is books and literature. These books names are taken from some of our favorite books and include both classic literature and modern tales.
Top International Cat Names
Babushka
Zuzu
Amelie
Chi Chi
Carmen
Anika
Suki
Caesar
Yuki
Thea
Top Books Cat Names
Alice
Harper
Charlotte
Gigi
Emma
Boots
Primrose (Prim)
Annie
Winnie
Scout
To find even more great cat names try running a cat name search!
How are the results determined?
Our site allows users to save their favorite names as they search, so to determine the most popular names of the year, we pulled this data and compiled the results.
Can I share this infographic?
If you would like to share our Top Cat Names infographic on your website or social sites, go for it! We just ask that you credit it to Find Cat Names with a link to our site.
About Find Cat Names
Founded in March 2014, Find Cat Names provides a fun, interactive experience for new cat owners looking for just the right pet name. The site allows users to sort names by preferred style and interests. More than 2 million people use Find Cat Names each year when picking a name for their cat.